Yamaha Bike Prices Increased Once Again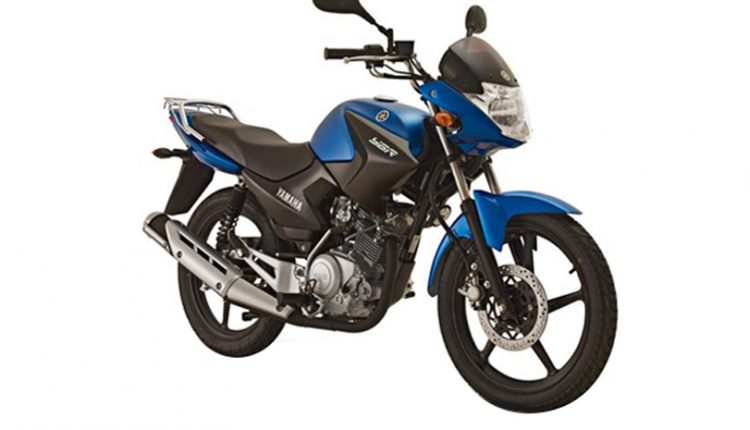 The motorbike manufacturer Yamaha has announced another hike in the Yamaha Bike prices. According to an official announcement, the new bike prices will be effective from 1st October 2021. However, the company has not revealed any reason for the increase in prices of its bikes.

Yamaha Bikes New Prices

Yamaha has increased the price of Yamaha YB-125Z by Rs 8,000 and new price becomes Rs. 176,000 as old price of this bike was Rs. 184,000. The 2nd bike Yamaha YB-125 DX Price increased by Rs. 8,500, and will be priced at Rs. 190,000 as its old price was Rs. 198,500.

The Yamaha has also announced an increase on the price of its 3rd Bike YBR 125 by Rs 8000 making it Rs. 204,000 and its old price was Rs. 196,000. Finally, the announced the prices hike of YBR-125G by Rs. 8,500 as its new price is Rs. 213,500 against the last rate of Rs. 205,000.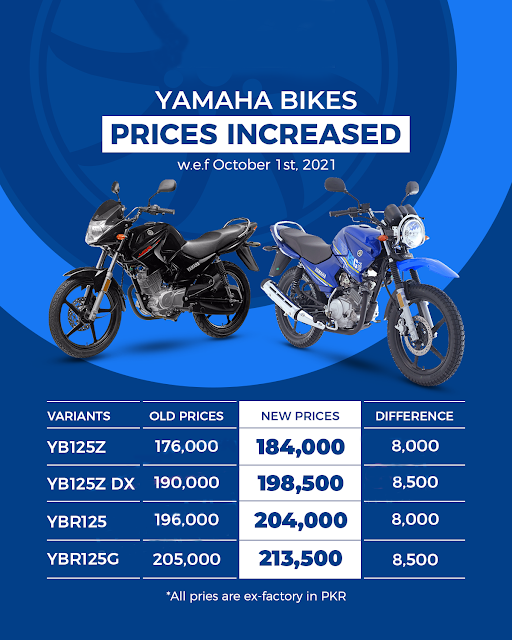 Stay connected for latest updates, news and articles from the international and local auto sector. You can also check the bike prices and car prices for all used cars and new cars here and also check the car comparisons as well.